http://www.cambridge-news.co.uk/
Headteacher's alternative to Ofsted's 'gas meter' approach to inspections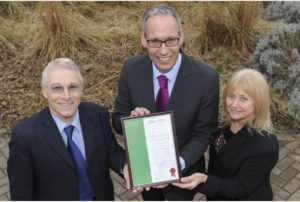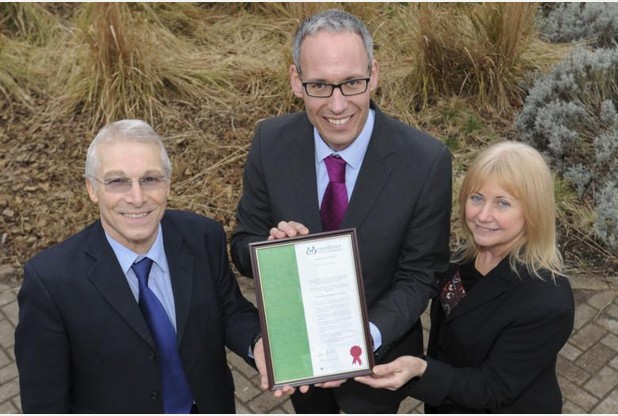 A former headteacher frustrated with Ofsted's "gas meter" approach to judging schools has come up with his own system.
Kevin Bullock, who was a National Leader in Education before he retired from frontline teaching, achieved a hat-trick of outstanding reports from inspectors while at the helm of Fordham Primary.
But he believes running an outstanding school is about the people within it rather than simply data crunching.
He said there is a "gas meter mentality" within the Ofsted regime, where inspectors are obsessed with exam scores and other data, which he is trying to counter with his own award called Excellence Through Employees.
He said: "Often inspectors will have made their mind up before the time they visit the school by just looking at the data. There have been reports in the national press that have highlighted that there is inconsistency as to the grades given out.
"The data is important but it's important to look beyond the data and celebrate the dynamics within a school that really makes it outstanding."
The first school to win Mr Bullock's award is St Bede's Inter-Church School in Birdwood Road, which is rated outstanding by Ofsted.
He said the award evaluates the contributions made by all employees towards the organisation's "core purpose" and builds upon three characteristics inherent in most outstanding organisations – clear communication, high expectations and emotional intelligence.
Mr Bullock said: "This clearly demonstrates that St Bede's is a great place to be part of, both as a student and an employee. The Excellence Through Employees award highlights that St Bede's is a pro-active, forward–thinking school, where everyone, whatever their role, is encouraged to contribute to the school's success."
Alistair Day, St Bede's principal, said: "We are delighted to have been awarded Excellence Through Employees as it serves to confirm that staff across the school, both teachers and support colleagues regard their work at St Bede's as a vocation and are incredibly generous in their service to the school.
"This award celebrates all we have achieved together and highlights just how vital it is for staff to feel valued and for their contributions to be recognised.
"St Bede's is a great place to work because of the people. The relationships between staff and students are very positive."
Read more at http://www.cambridge-news.co.uk/headteacher-8217-s-alternative-ofsted-8217-s-8216/story-25929628-detail/story.html#F1SOwDQRtqtMytSv.99
---
Watch out for the third re-run of Improving Performance in Primary Schools.
The publication consists of streamlined proformas accompanied by guidance notes which support school self-evaluation and development at all levels. The publication's key aim is to keep senior leaders focused on their main task: that of scrutinising the teaching and learning throughout their school. The proformas cover such areas as monitoring pupils' work, subject leaders' roles, whole-school strategic planning, performance management and pupils' voice. This publication has been used for professional development both within the UK and further afield. In short, it supports the school in its core purpose relating to: Standards Achievement Learning Teaching – the SALT of education.
Kevin Bullock, the author of the above, achieved three consecutive outstanding Ofsted reports through deploying much of the practice highlighted in the above publication.